Note: Hi everyone! Happy New Year! Haha! It's nice to be back in the blogosphere after more than two months of hiatus.
I was on a short vacation last month in the Philippines to celebrate the holidays with my family and friends. I was so happy to see familiar faces and places once again, especially during that time of the year when everyone's spirit to celebrate is in an all-time high. I'm home once again, and I will surely miss that. As part of that vacation, my relatives and I went to a road trip from Marikina to our hometown in Batangas (Laurel and Calumala) and then off to Tagaytay as we headed back to Marikina. It was a fun-filled joyride inside my uncle's jeepney (except for the dust and pollution in metro manila), especially when we took the Tagaytay route as we go back to Marikina (the chilling breeze of highland Tagaytay embracing our faces, priceless!).
Here are some of the photos I took during our trip. (c/o
Candice
) -
26 Photos

A self-portrait inside my uncle's jeepney. We had a brief stop-over in one of our relative's house near Talisay, Batangas.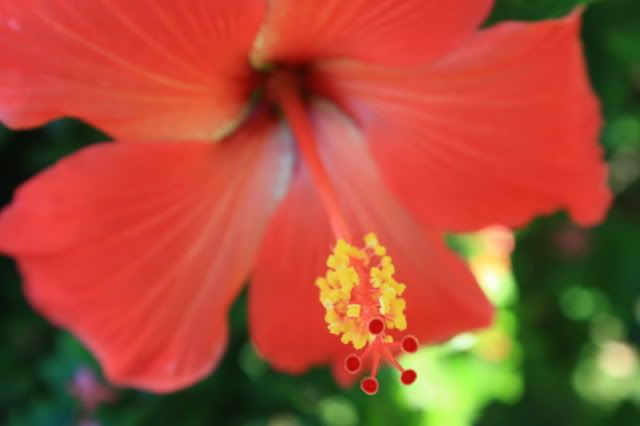 Breakfast was served during the stopover, and while the oldies are busy chatting, I went to the garden and took some photos of these flora.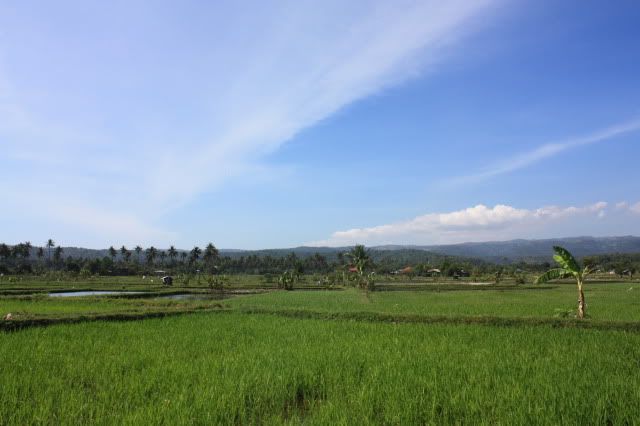 A view of the "bukid" (farm) near my folk's house in Laurel, Batangas. This place used to be a "palaisdaan" (fishpen) full of "tawilis".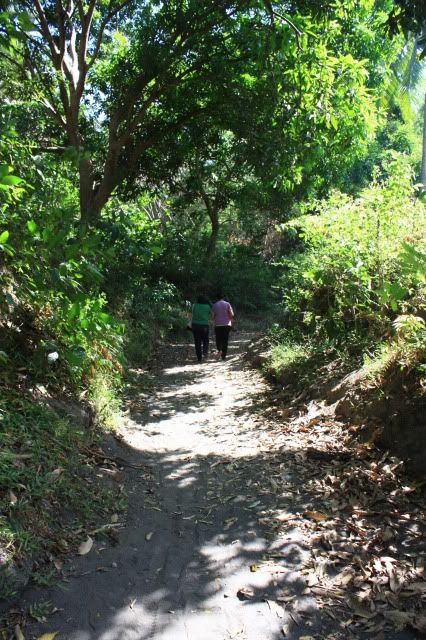 My sister and cousin leading our way to the "gulod" to visit another relative, lots of trees gives shade to the path.
We reached the house in "gulod" and then we saw this. The house was not spared by the wrath of Ondoy and Pepeng. Landslide torned down the walls of the house, mud found its way inside and the first floor was severely damaged.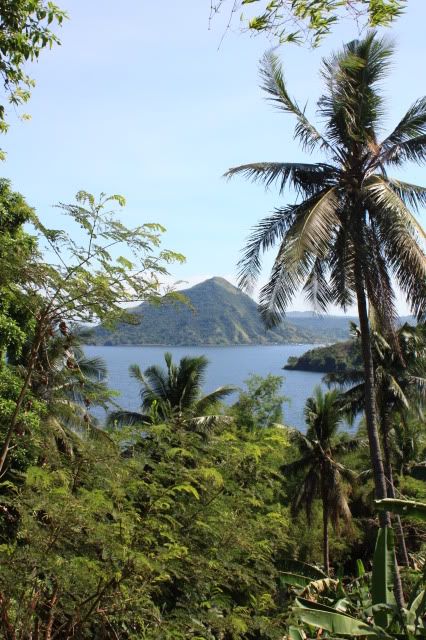 Another shot. Too bad we were not able to go downhill as the path going down is much more difficult to trail.
My cousin and sister, looks lost but still enjoying the view. The girl on the right is no other than Nini!
Yet another effect of typhoons Ondoy and Reming. Aside from damaged crops, the lake seems to be shift backwards. The area where I took this photo used to be a part of the lake. (Global warming??)



Our growling tummy can;t hold it any longer. We headed back to my auntie's house and enjoyed the feast.

Sinigang na manok sa kamias, adobong baboy and peras (clams).





On our back to Manila, we took the road going to Tagaytay. This view of Fantasy World is sums up my feelings during that road trip -- I'm HAPPY.